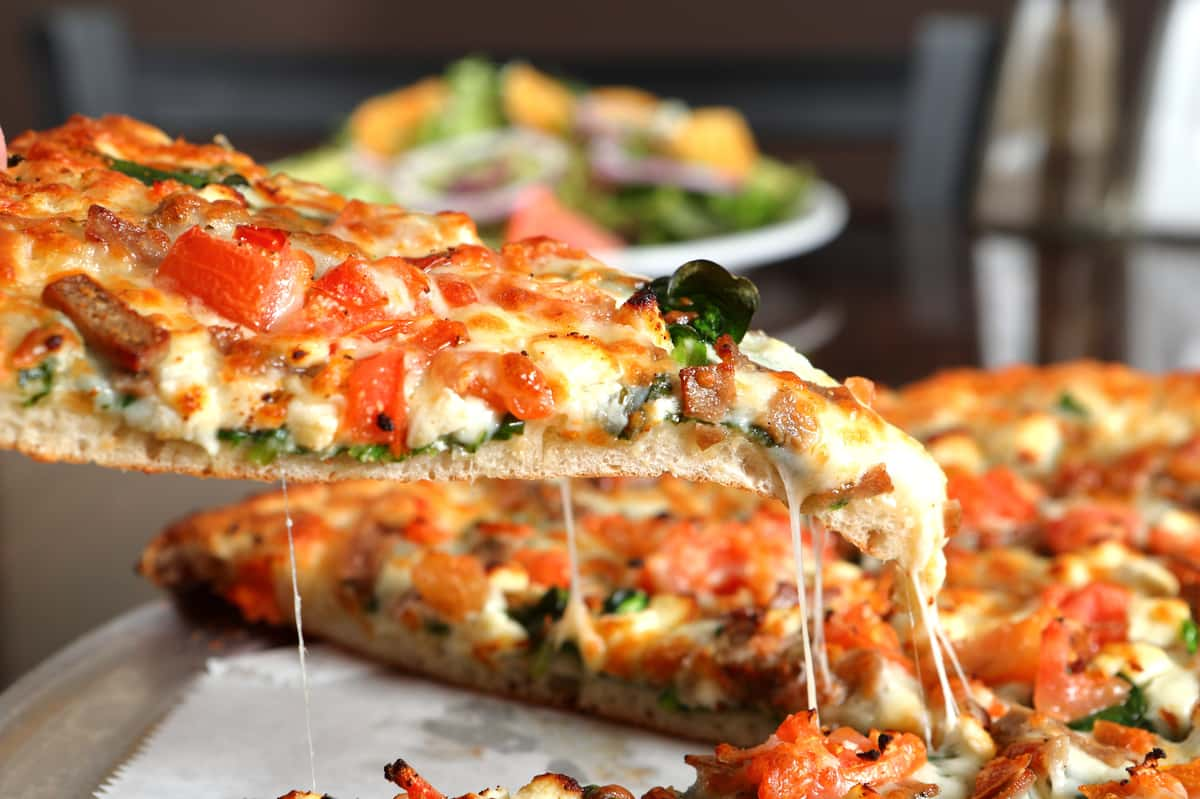 Pizza Menu
Email Club
When you sign up for our Email Club, you'll receive a weekly emails with specials!
Pizza Menu
Create Your Own Pizza
Additional Pizza Toppings: Cheese Blend, Bacon, Breaded Chicken, Buffalo Fries, French Fries, Ham, Hot Sauce, Mushrooms, Pepperoni, Ranch, RRPeppers, Sausage, Tomatoes, Anchovies, Black Olives, Broccoli, Buffalo Sauce, Green Peppers, Hot Peppers, Jalapenos, Onions, Pineapples, Ricotta, Salami, Spinach

Additional Gourmet Pizza Toppings: Cheddar Cheese, Crab Meat, Gyro Meat, Shrimp, Chicken, Feta Cheese, Meatballs, Steak

Sauce: Tomato Sauce, BBQ Sauce, White Sauce
Sauce Amount: Lite, Normal, Extra, X3, X4

Style: Do Not Cut, Thick Crust, Well Done, Light Bake, Thin Crust
Gourmet Pizza
Order one of the pizzas that made us famous. Made with premium fresh ingredients and handmade dough and marinara sauce along with other specialty sauces.