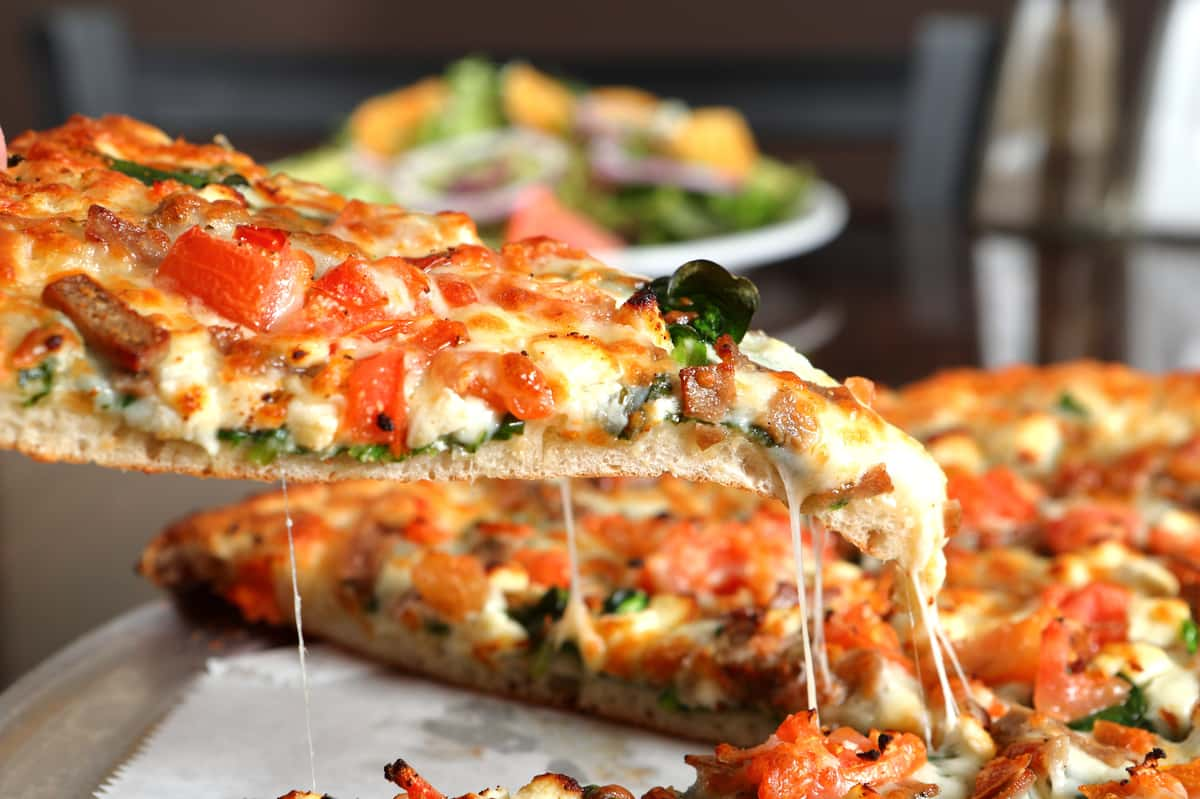 Pizza Menu
Email Club
When you sign up for our Email Club, you'll receive a weekly emails with specials!
Pizza Menu
Create Your Own Pizza
All dough and sauces are made fresh daily. 

Additional Pizza Toppings: Pepperoni, Sausage, Bacon, Ham, Salami, Ricotta Cheese, Tomatoes, Green Peppers, Mushrooms, Spinach, Onions, Hot Peppers, Black Olives, Pineapple, Jalapeno Peppers, Anchovies, Broccoli

Additional Gourmet Pizza Toppings: Shrimp, Steak, Chicken, Crab Meat, Roasted Red Peppers, Meatballs, Cheddar Cheese, Feta Cheese, Gyro Meat, Breaded Chicken, Artichokes

Sauce: Tomato Sauce, BBQ Sauce, White Sauce, Ranch Sauce
Sauce Amount: Lite, Normal, Extra, X3, X4
Style: Do Not Cut, Thick Crust, Well Done, Light Bake, Thin Crust

*Total absence of gluten is not guaranteed in gluten free items.
Gourmet Pizza
Sauce can be substituted.